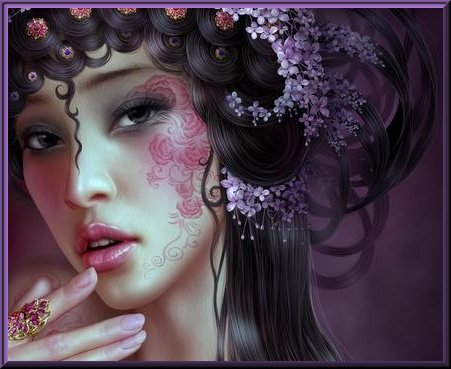 If I take the wings of the morning,
and dwell in the uttermost parts of the sea,
even there Your hand shall lead me,
and Your right hand shall hold me.
Psalms 139:9-10






A man devoid of religion is like a horse without a bridle.
- Latin Proverb

If you fear God, you won't fear humans.- Albanian Proverb

Every day is an opportunity to make a new happy ending.
If you would know the road ahead, ask someone who has traveled it.
-Chinese Proverb





I was looking back 55 years into my past, I can see the fingerprints of God all over my life. In the middle of the schools, I was alone so many times, but I never really wanted to feel alone. Being poor the other kids avoided me and only the rejects of the school crowds were my real friends. I cannot explain it in human terms the humiliation of not being able to have a friend to come home with or share life around, I learned to live with wearing my aunt's hand me downs and keeping others away from my home life of abuse and chaos. However, I can say that the presence of God was there with a little girl who needed comfort when there was none to be found from the outside world. Today I treasure the memory of that blessing. I ask God to help me see myself through His eyes daily.





I will share a little story to inspire you some of God's wisdom for us.

Early one morning I went for a long walk. I came to an intersection where I could keep going and see a view of the breaking of the dawn reflecting on the ocean. But if I headed in the other direction, I would catch a view of the mountains in the breaking sunlight. Both options were tempting. The first option would be going up a slight hill. However, I would be heading toward what was a growing, golden glow. I knew I would catch the daybreak, and I would feel the first long shafts of golden sunlight falling on my chilled face. I started walking toward the ocean with my back to the daybreak, and that was disappointing. I felt I would be missing out on something beautiful. So, I had an easy decision. I turned to the back and I headed toward the sunrise! I was not disappointed. When I reached the top of the hill, the sun broke over the horizon and the bursting light was like being born anew.





People have committed sins: forsaking God, the spring of living water, and have dug their own cisterns, broken cisterns that cannot hold water. Once again, mankind doesnít want the tree of life, but they wanted their own version of the knowledge of good and evil with disastrous results. The first sin of forsaking the Lord means that we have to create an alternate solution for our needs. So we create our own cisterns to hold water, but our own creations can create new complexities. Donít be surprised if you find some self-made solutions that need to be dismantled in order to come back to the living water.


When you have the choice of which way to turn,
always run to the light of God's Ways!
God Loves you for you, just as you are,
nothing can remove His love from you ever!







God has invited us to taste and see that He is good, I did at age 7 and returned at age 25 to having His 100% full residence into my heart, life & soul